Susanne Edler
sedler@campus.haifa.ac.il
In my PhD thesis I revealed that workers showing temporary layoffs are in employment relations that are less protected by labor market regulations and more exposed to the competitive market processes than continuously employed workers that ...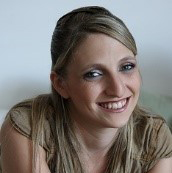 Efrat Herzberg-Druker
efratherzberg@gmail.com
I am a postdoctoral fellow in the Sociology and Anthropology Department at Haifa University and currently working in collaboration with Dr. Tali Kristal. I have two main research interests, one being gender inequalities. I am participating in a study dealing with the ...